Blocfit is open to anyone who wants to climb in a relaxed space with a great community. We have blocs up from V1 to V11 on the 'comp wall' as well as our training facilities.
BlocFit Brixton is for anyone who wants to train for their climbing goals. Whether you want to work from your own training plan or one tailored for you by our own skilled BlocFit trainers or alternatively be personally coached through your sessions by one of our experienced team.
In order to make the most of our facilities it is recommended that you have done a bit of climbing before and you own your own climbing shoes.
BlocfitBrixton is a unique bouldering and training space in the heart of Brixton. The gym has a 15m 'comp wall' with angles from 22.5 degrees to 60 degrees including a 5 degree slab. We also have a 40 degree woody, a 7m long endurance board, campus boards, fingerboards and an excellent crack climbing setup. On the mezzanine there is a dedicated fitness space and free weights area with kettle bells, sandbags and medicine balls and a cable machine, benches and a callisthenics set up with TRX and gym rings.
Do you hire climbing shoes? Yes! we have a few pairs of hire shoes for beginners, but we would suggest that if you want to get into climbing regularly you should get a pair of your own - they will probably fit a little better!
I'm a new climber, is BlocFit the right gym for me?We are incredibly inclusive and encouraging to anyone who wants to improve their climbing. We welcome everyone regardless of ability, as long you are psyched to learn!
Are children allowed?
Unfortunately we do not cater to children (under the age of 16).
Do I have to be a member to train at BlocFit?
In order to climb you will need to sign our membership form/disclaimer, which is a one-off payment of £3. But you do not need to commit to monthly memberships, you can pay for one-off sessions for as long as you want.
Are monthly memberships payments via Direct Debit?
No. It is a pay as you go system. You can either pay in person at BlocFit or online here.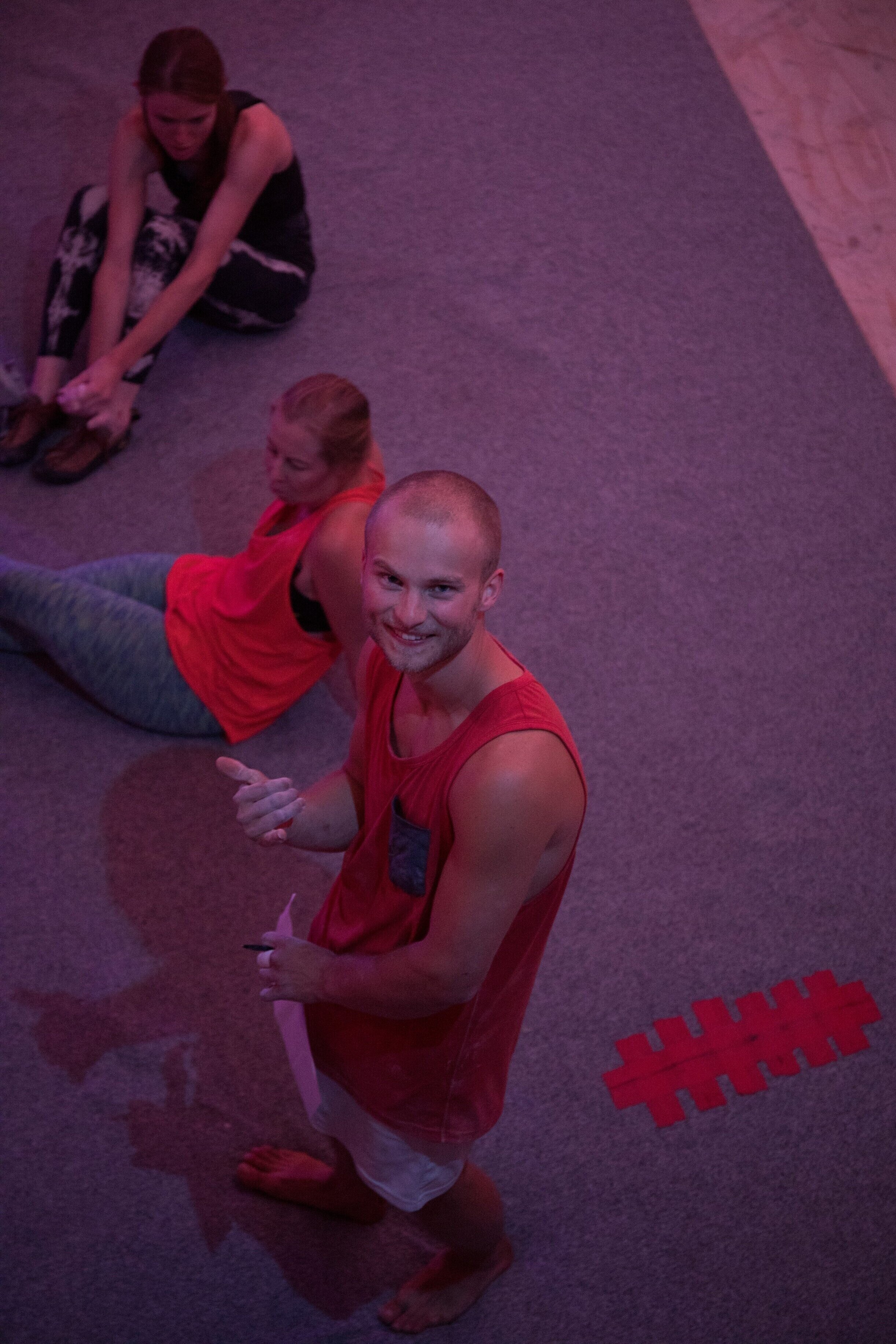 Don't just take our word for it!!
'A great climbing gym. There is stuff for everyone of any strength and ability. I love the variation in walls and the different boards to practice on. There is a good space and equipment such a trx and free weights to do your own workout. The owner Dave is always bringing good banter, training and climbing tips. There is a great vibe and nice community feel
Definitely worth checking out if in London for a climb'
'Brilliant gym, great problems and real community vibe. Love the place!'
'This is a great place in the heart of Brixton. Great problems, boards, training facilities and above all great people. Dave, the owner, is a top chap. Go and see for yourselves.'